Go back to all stories
I am 36 years old, and a proud father of two children. The first part of my life a lot of anger was used against me, and I even allowed my own anger to play against myself. It completely overpowered me. When I look back, I see a lot of hurt, in almost every relationship I ever had. This phase of my life ended dramatically, and I spent many years in prison. 
My experiences have taught me to do exactly the opposite with my own children: surround them with love, be present, really listen to what they tell me – and to what they don't tell me yet, talk with them instead of punishing them. Punishing creates hate, while making a connection creates love. 
The difference for me was made in 2 phases. Therapy helped me to heal from my wounds first. It took some time to allow myself to trust somebody else, but once I did, I learned to talk, think, and become aware of what was going on inside of me. I learned that I can only control myself, not anybody else. And I learned how to express my frustrations in a way that it was healing instead of harmful. And then I allowed myself to discover my talents. Before, I was convinced that I was worth less than nothing. But now I know I have my strengths and weaknesses, just as everybody else. I can even allow others to give me a compliment every now and then, while before this made me furious.
Now, I am at a point in my life where I can teach others how to approach children who grow up in a difficult situation. I am proudly training students in social work and psychology now, to first of all build up a connection based on love and trust with the children they are working with, before anything else. And to try and understand the reasons why children behave rebellious or even aggressively. By listening, being present, staying present even if they don't talk, not interrupting when they start to talk, … By being aware that a child needs to feel safe and calm before anything else can become possible, and that this is your responsibility as a professional adult. Because that is the only way you can make a positive difference in the life of a young person.
That's how I hope to be part of the cure for children's broken hearts, based on my own healing experiences. And simultaneously, I'm restoring the injustice that has been done to me and my loved ones by society, with the opposite of revenge, by passing love and compassion.
Similar stories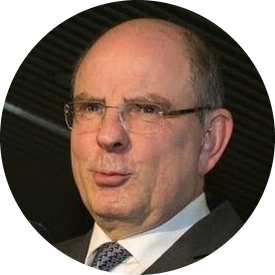 Koen Geens
Huldenberg, Belgium
How to Manage Your Anger Peacefully, Even Within the Battlefield of Politics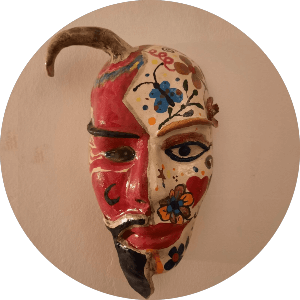 How to Use Anger for Creativity
How to Stand Your Ground and Pick Your Fights
See all stories →
©2022, AngerHeroes - All rights reserved